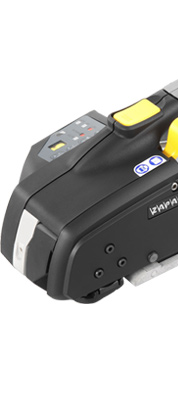 NEW PRODUCT LAUNCH – MODEL ZP-CT32A
Nov , 2019
Dear friends and partners,
We believe you've been waiting long for a reliable cord strap tensioner that is produced by a professional manufacturer of strapping tools. Here it is!
ZAPAK is proud to introduce the New Cord Strap Tensioner, Model no. ZP-CT32A, which is designed with the aim of solving your tensioning needs for both composite and woven cord straps covering a range of widths from 19mm up to 32mm. ZP-CT32A is ergonomic and user-friendly designed which makes your cord straps tensioning so easy, effortless and efficient!
Like all ZAPAK strapping tools, ZP-CT32A Cord Strap Tensiner, has been integrated with all of the advantages of ZAPAK's specialized technology.
We highly encourage you to include this new Battery Cord Strap Tensioner into your 2019 sales plan of promotion and contact ZAPAK team to confirm your interest as soon as possible.
We look forward to your positive response and continuous support.
The ZAPAK Team
Pantech International Inc.